Seasonal Mushroom Hunting Trips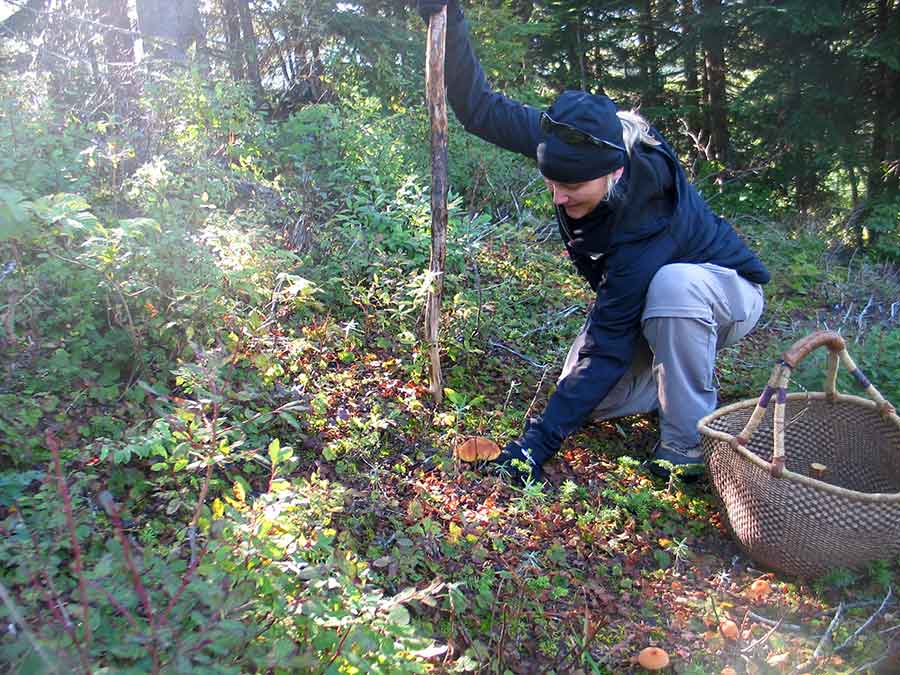 Porcini, hooray!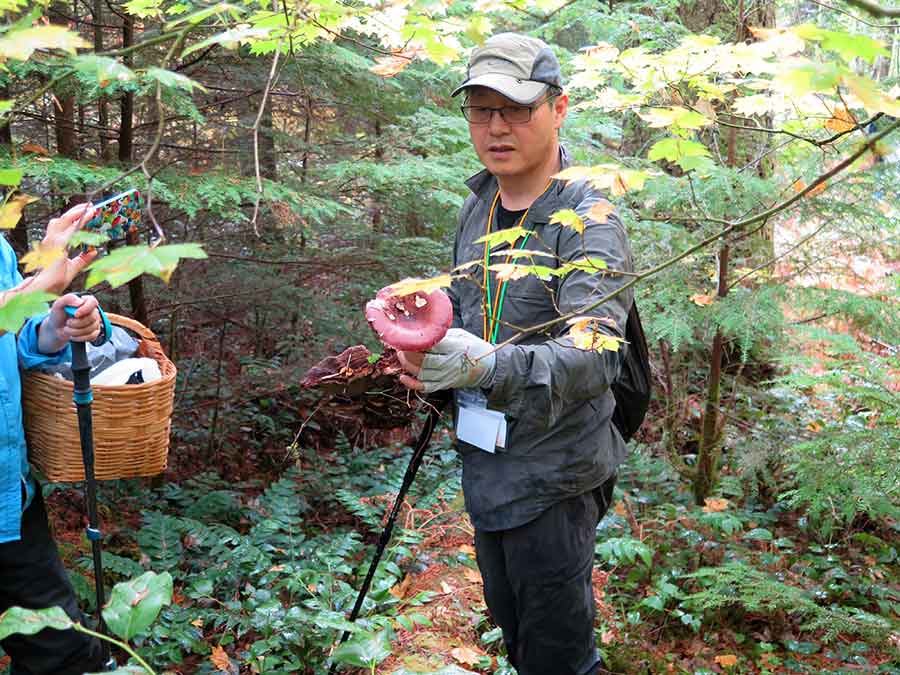 A shrimp mushroom find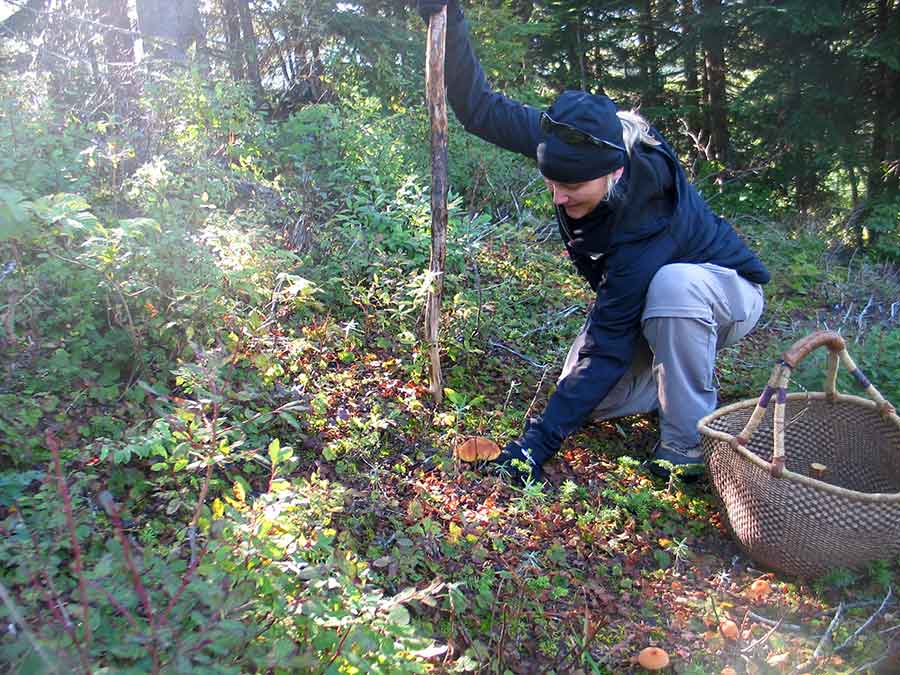 Porcini, hooray!
Terra Fleurs mushroom hunting trips gives you the unique opportunity to experience the thrill of foraging for wild mushrooms under the supervision of a knowledgeable guide. We will lead you to special sites where mushrooms grow. Join one of our outings and learn how to safely identify wild edible mushrooms. We conduct seasonal mushroom hunting trips, though the conditions change annually. Generally, there are three distinct seasons:
Spring is morel season;
Late summer is lobster and porcini season;
Fall is chanterelle season.
We also search for medicinal fungi and special mushrooms used for dying fabric as well as a wide range of edibles. Terra Fleurs mushroom adventures are a great activity for friends and families. We welcome foragers of all ages and can customize your hunting trip to meet your needs. Terra Fleurs mushroom adventures also make a great gift — we have gift certificates.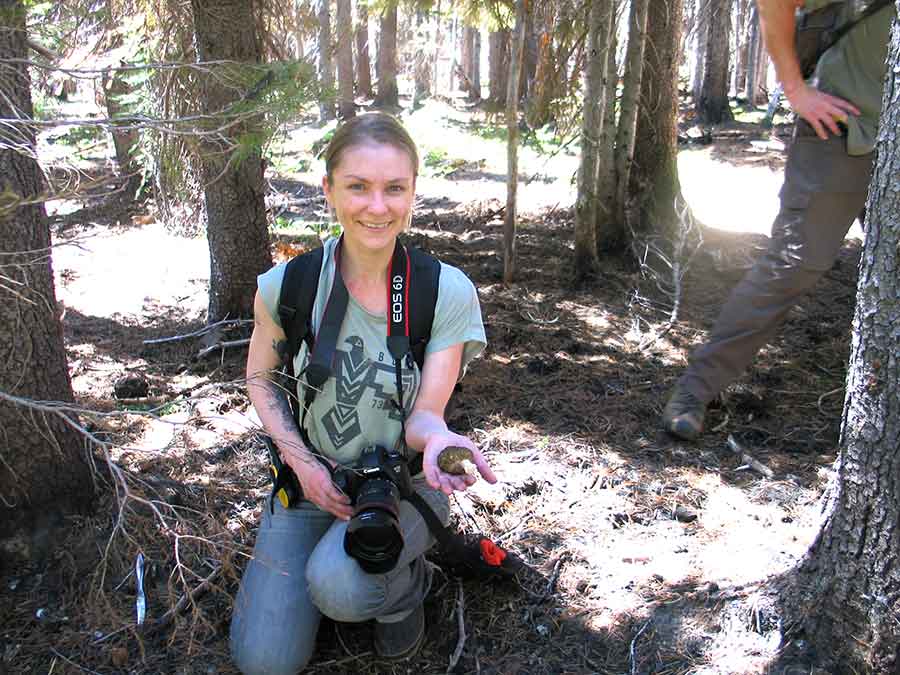 Morel treasure!
A typical excursion starts around 9:00 am and we return in the late afternoon. Exact meeting times and places are arranged for your convenience. Travel times vary wildly depending on the site location but generally we see round trip travel times of 2 to 4 hours. When we get in the forest we forage for 3 to 4 hours. Guests need to provide their own transportation.
Bring a back pack for snacks and beverages and wear sturdy foot wear and rain gear if it's wet. We will often be traveling to remote areas where services are limited. We provide, besides guidance to known mushroom habitat, we offer mushroom gathering baskets, knives and two-way radios. Participants may be provided bear bear-bells and repellent when in bear country.
Each guest is required to print and bring with them a signed copies of the release and non-disclosure forms, or I can provide a copy to sign on site.