Fall / Autumn Mushroom Hunting Tours
The best time of year for mushroom hunting in the Pacific Northwest is September through November with a large variety of mushrooms emerging during autumn.
A tour in Washington state during these months will likely encounter lobster mushrooms, white chanterelles, yellow chanterelles, winter chanterelles, pig's ear mushrooms, cauliflower mushrooms, sweet tooth mushrooms, fall porcinis and masutakes. **You can view a seasonal guide of likely discoveries here.
We can customize a foray to suit your needs. If you are searching for a specific mushroom or group of mushrooms, just let us know and we'll plan a tour to forests that will likely meet your search preferences.
A typical excursion starts around 9:00 am and we return in the late afternoon. Exact meeting times and places are arranged for your convenience. Travel times vary wildly depending on the site location but generally we see round trip travel times of 2 to 4 hours. When we get in the forest, we forage for 3 to 4 hours. Guests need to provide their own transportation.
Bring a back pack for snacks and beverages and wear sturdy foot wear and rain gear if it's wet. We will often be traveling to remote areas where services are limited. We provide, besides guidance to known mushroom habitat, we offer mushroom gathering baskets, knives and two-way radios. Participants may be provided bear bear-bells and repellent when in bear country.
Each guest is required to print and bring with them a signed copies of the release and non-disclosure forms, or I can provide a copy to sign on site.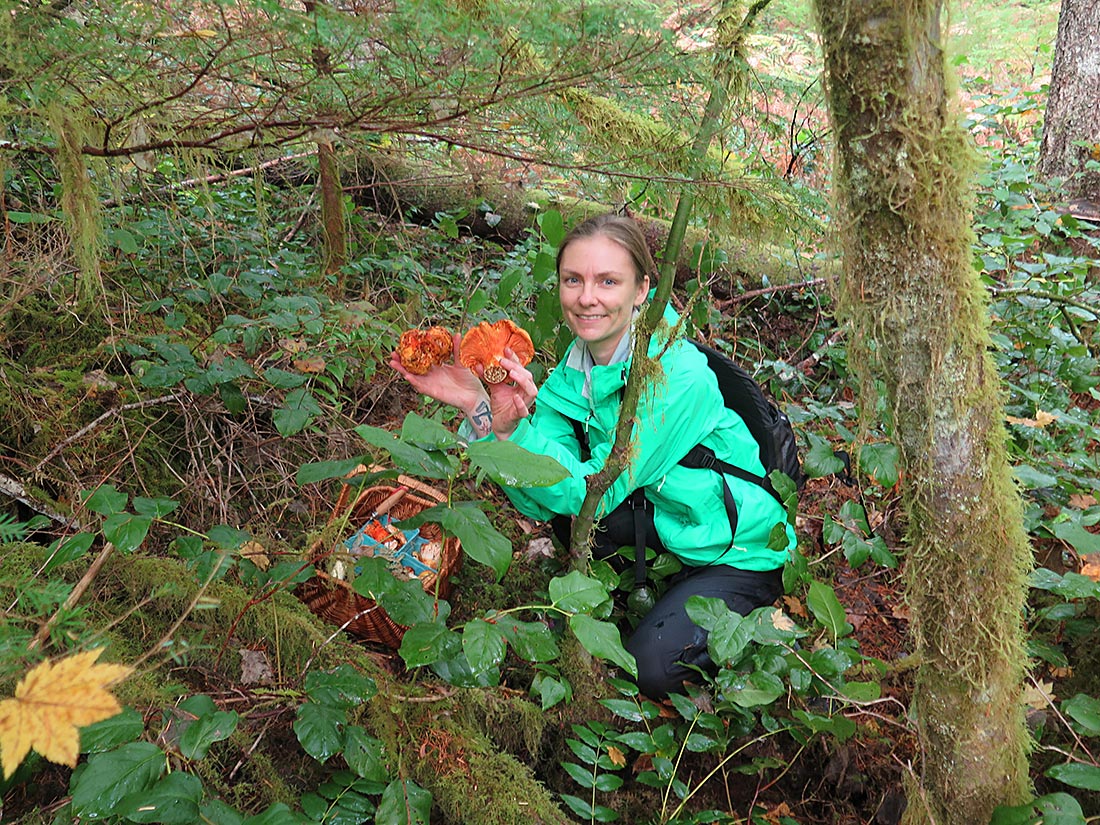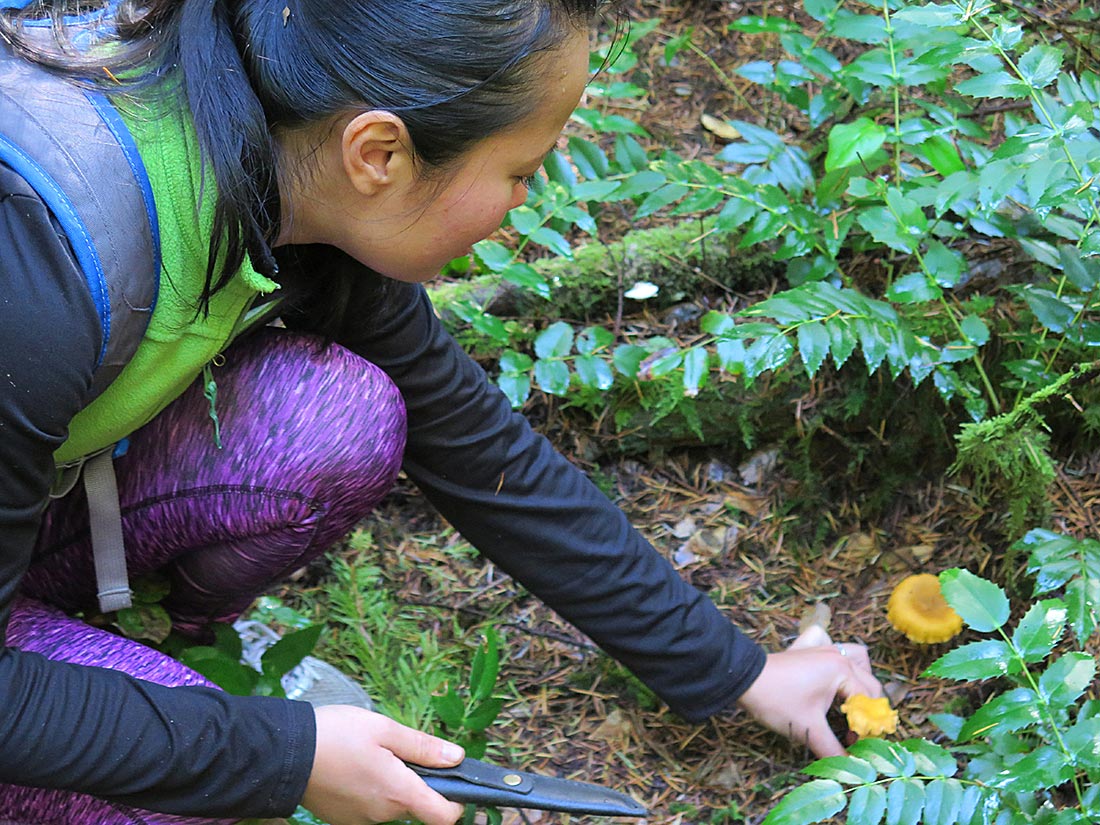 (top) Megan with a lobster mushroom, (bottom) Chantarelles, hooray!