About the Owner
James Nowak and his family settled on Mercer Island, a quiet island community cradled by rugged northwest mountain ranges Washington State. Of Polish descent, where mushroom hunting is practically considered the official Polish national sport, family weekends were naturally spent foraging for wild mushrooms.
From an early age, James became familiar with many of the local fungal species and gained a great appreciation for the relationship between forest and fungi. James studied mechanical engineering at the University of Washington in Seattle and graduated in 1980 with a Bachelors in Mechanical Engineering and worked in Civil Service for the United States Navy as an assistant nuclear test engineer on submarines.  However, he pursued a career in art and operated a very successful art glass studio from 1985 thru 2010.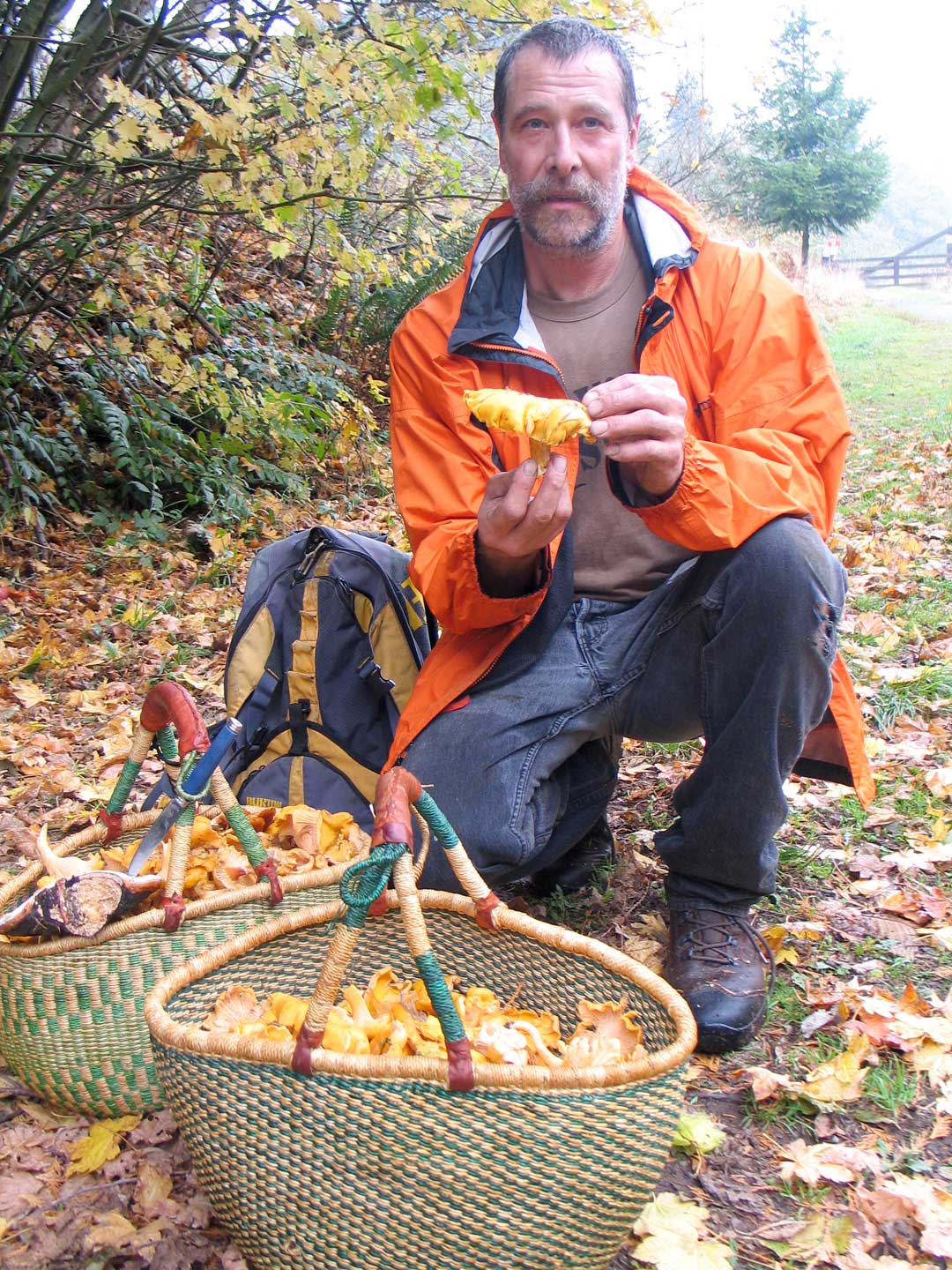 JAMES NOWAK, owner of Terra Fleurs

Though his art glass career did not survive the nation's economic crash, his love of mushrooms did. In his spare time, James was taking mushroom cultivation, mediation and identification seminars from the premier mycologist Paul Stamets. James constructed a lab to cultivate mushrooms and began selling his cultivated mushrooms, along with wild mushrooms, in local Seattle farmers markets. He became a member of the Puget Sound Mycological Society and is currently on the board of directors. He teaches mushroom cultivation classes and organizes mushroom forays for the club.
Today, James is directing his efforts to bring people and mushrooms together for education and recreation through his mushroom forays. James sees that the mushroom world is so new for so many people and there is a real hunger to learn. He say's "there's nothing like seeing the joy on a person's face when they find their first chanterelle."